The winner, Monali Meher, of the NN Art Award 2023 was announced at Art Rotterdam; other nominees were Kévin Bray, Laura Jatkowski and Salim Bayri
PRESS RELEASE
April 2023
Rotterdam – the Netherlands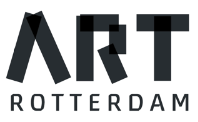 The winner, Monali Meher, of the NN Art Award 2023 was announced at Art Rotterdam. The other nominees were Kévin Bray, Laura Jatkowski and Salim Bayri.
"Monali Meher works in a multitude of disciplines: from video, installation and performance to photography and textiles. But it is performance art that occupies the most prominent place in her practice. The body plays a central role in this, alongside recurring themes such as time, a sense of belonging, migration, cultural cross-pollination, a hybrid and diaspora identity, gender, intimacy, decay, the climate, transformation and the reshaping of objects and memories — often in a social or political context. In fact, time, and the physical and spatial dimension of time, is such an essential part of her practice that it almost counts as a medium in itself. She compresses or stretches the concept of time. The artist is also interested in oppositions such as sadness and happiness, continuity and transience, birth and death. In addition to performances, Meher also creates work on paper. She enriches these works with food colouring, inks, pigments, face paint and sandalwood oil, which are then used as a means to soothe physical and mental pain. In combination with the images, this creates a number of almost ritual acts.
Meher graduated from the Sir J. J. School of Arts in Mumbai in 1998. In the same year, she travels to Vienna, where she is invited for a UNESCO-Aschberg residency. In 2000 she started a residency program at the Rijksakademie van Beeldende Kunsten in Amsterdam and remained in the Netherlands after that. In 2004 she briefly traveled back to India, where she participated in the Khoj residency project in New Delhi for two months. She currently lives and works in Ghent. Meher has shown her work at Tate Modern, the National Gallery of Modern Art in India, the Van Gogh Museum, the MAXXI museum in Rome and the Arezzo Biennale, where she won the Golden Chimera Award for innovation and originality. In the Netherlands, her work is included in the collections of the Centraal Museum and the AkzoNobel Art Foundation, among others.
The NN Art Award is presented annually by a professional jury panel. Their verdict is based on the originality and quality of the work. The jury is formed by a number of leading art professionals and for this year's edition, the jury consist of: Marina de Vries, editor-in-chief of the Museum Magazine; Yolande Zola Zoli van der Heide, curator at the Van Abbemuseum; artist Inez de Brauw, who received the NN Art Award public prize 2022; Ali Keles, Founder of the Lakeside Collection and Founding Managing Partner of Lakeside Capital Partners; and Elisah van den Bergh, curator of the NN Art Collection." (text by Art Rotterdam / NN)