Lakeside Collection Award 2023
Caja Boogers (HKU) has been awarded the Lakeside Collection Award 2023. The selection was amongst 25 talented artists selected for the Best of Graduates 2023 by the Ron Mandos Young Blood Foundation.
Motivation by the jury (Sanne ten Brink, Tomas Libertiny, Annemarie van der Hoeven and Ali Keles of Lakeside Collection Award 2023:
"The jury is of the opinion that Caja's work is both aesthetically and conceptually convincing. His works are direct, yet offer the viewer the opportunity to interpret what he sees. He paints compellingly. His subjects vary from simple photographic copies to almost abstract sculptural panels. A subject such as frozen waters, on which visible signs of ice skaters who have entered the ice, give an almost photo-realistic image, but at the same time he manages to convert it into an almost abstract natural landscape. His style is daring.
Caja chooses the right scales for his paintings and is not afraid to make mistakes. The cutting style of drawing (as we also see with Marloes Roeper and Sam Werkhoven) is pleasant, confident and without hesitation. This non-hesitation reminds the jury of the pure calligraphic Zen approach when an empty state of mind is needed for the mark to "make itself". Caja knows how to influence the viewer's perception by making small interventions in the canvas and challenging the viewer to look closely; what is paint and what is canvas?
The jury was deeply impressed by the concept and the surprising presentation of the work. According to the jury, Caja has a lot of potential, not only on the scale on which he works now, but also on a more monumental scale. His mastery of the craft of painting, sense of theme expressed in his works with balanced depth, light, color and layering make him a promise for the future. The jury is therefore very curious about the further development of Caja.
The other nominees of whom also works have been acquired for the Lakeside Collection are: Jemima de Jonge, Sam Werkhoven and Judith Knol.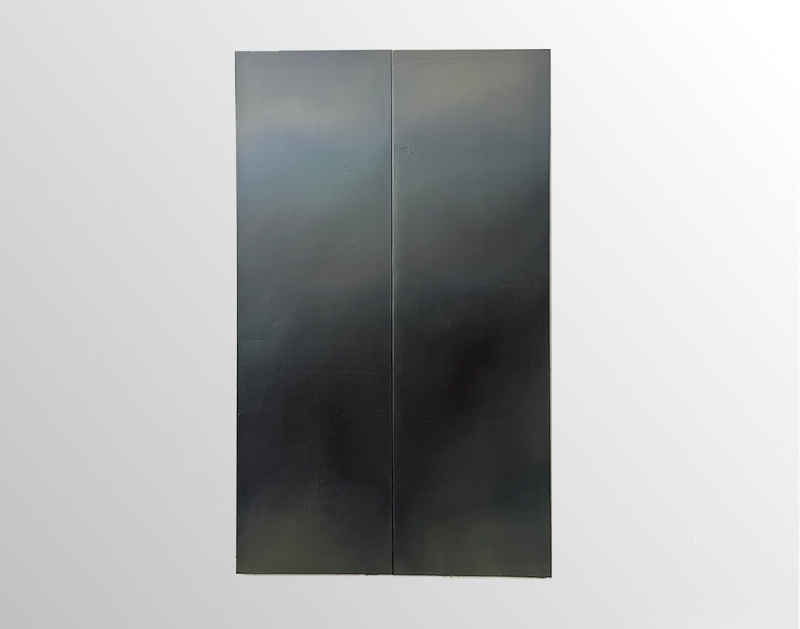 Photo: Caja Boogers (2001), 'Partition #5' 2023 art work, oil and paste on linen, winner of the Lakeside Collection Award 2023, painted during graduation and exhibited at the Best of Graduates 2023 by Ron Mandos Young Blood Foundation, has become part of the Lakeside Collection.